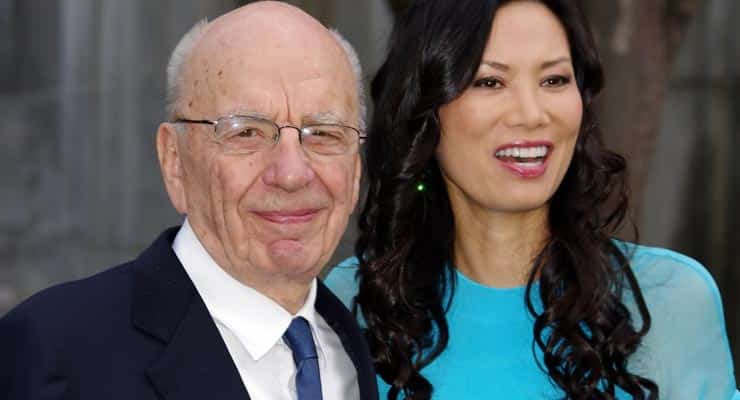 Who owns the media? Answer: Only *six* media conglomerates control 90% of what we see, hear and read. Here's who they are, and why this has to change.
According to research conducted by the University of East Anglia into who owns the media and the effects of their business practices, the concentration of media power into the hands of individuals or families is incredibly bad for editorial independence. (For instance, the Rupert Murdoch-owned and Murdoch-family-controlled NewsCorp.)
Well that's a shocker.
Via Science Daily:
Dr Chris Hanretty, a lecturer in politics, investigated the levels of owner influence in 211 different print and broadcast outlets in 32 European media markets, including the UK, France, Germany, Italy, Russia and Spain.
RELATED: 10 Ways to Protect Yourself From NLP Mind Control
He found that owner influence is greater where voting power within the company is concentrated in the hands of individuals and families rather than companies.
The findings also show that groups which own multiple titles on a national level only are more likely to exercise owner influence, whereas groups which spread their ownership across titles in different countries are less likely to.
Six—six—conglomerates currently run the mainstream media, controlling over 90% of the media we consume; that was consolidated from 50 companies in 1980. Those six conglomerates are GE, NewsCorp, Disney, Viacom, Time Warner and CBS. And while they may not be as nepotistic as Murdoch's NewsCorp, the general trend of centralization is still having chilling effects on free speech.
The ascendency of tech and online media will certainly disrupt this situation, but that might not be so great either. Instead of dinosaur media companies, we're quickly entering a world in which Google, Facebook and Amazon now control everything we see online—and the ruthless optimization focus and punishing algorithms of the tech world may result in even tighter control of information and balkanization into personally-tailored reality tunnels.
RELATED: William S. Burroughs' 7 Occult Techniques for Smashing Reality
The infographic below demonstrates the influence and reach of those six companies.