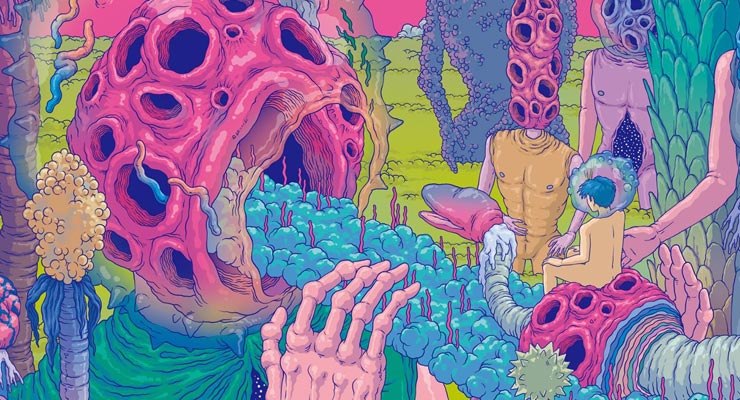 Instead of First World Problems, Try Fifth World Problems
The "First World Problems" meme series, in which a Whole Foods shopper gets teary over inconsequential problems, is a regular and appreciated reminder to put your complaints in context. At Reddit, there are also groups dedicated to Second World Problems, Third World Problems, and Fourth World Problems, highlighting the difficulties faced by the rest of the planet. However, it doesn't stop there. Descend further into a series of increasingly bizarre subreddits, and you'll find Fifth World Problems at /r/fifthworldproblems, in which inhabitants of a neighboring universe discuss the improbable physics of their lives.
Here, you'll find people with Fifth World Problems like:
"You won't BELIEVE who cursed me to speak only in clickbait headlines!
I anger Bu'aul the Sky God. What happens next will blow your mind!
He opens his ancient book of spells. What he reads from it is so gloriously evil that it's actually amazingly insanely ridiculously beautiful:
18 words guaranteed to force your victim to speak in clickbait headlines forever! Number 7 will shock you!
These unspeakable horrors I'm experiencing will give you all the feels!"
More Fifth World Problems:
"I am a Demi-God but I wasn't satisfied with it. I told my God I wanted to be more. Now I'm Demi Moore. What do?"
Even more Fifth World Problems:
"You're stuck in 2nd person and you can't get out. Help you. Help you. Please. Help you."
Next, you'll find /r/sixthworldproblems, which consists almost totally of unintelligible screams made of symbols.
/r/seventhworldproblems is so bizarre that I can't formulate a way to even explain it. You'll just have to look.
And it keeps going.
In fact, there are subreddits all the way up to /r/100thworldproblems, and even (perhaps my favorite) /r/1000thworldproblems, in which a hive of intelligent transdimensional wasps plots war on humanity.
A guide to this labyrinthine Reddit cosmology can be found here.
And a complete list of subreddits is located here.
Enjoy your time in the multiverse. You may want to leave a breadcrumb trail to find your way back.
RELATED: Here's a Visual Guide to the 10 Dimensions of Reality