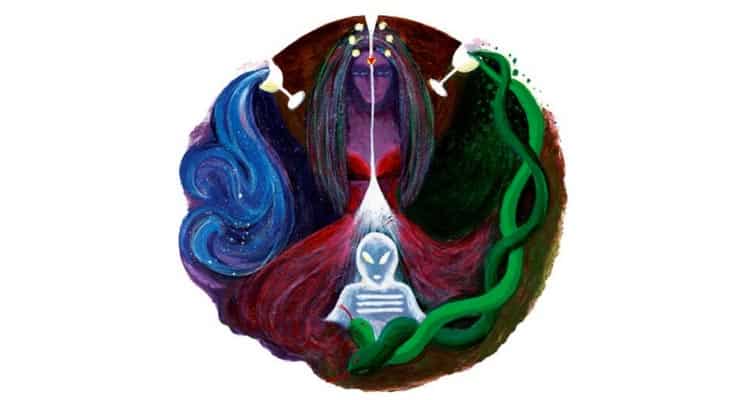 Take an alchemical journey through New York's World of Shadows in Jason Louv's Queen Valentine
New York has some strange neighborhoods. There's the Upper West Side, the Lower East Side and… the Other Side. That's where the Sidhe live-a race of mythological creatures that have dwelled just under mankind's nose for millennia, created and kept alive by the dream energy of humans. There's good ones (Seelie) and bad ones (Unseelie), and they get along fine just as long as they stay hidden from mankind. It's a peaceful situation that has lasted since the days of the foundation of America. That peaceful situation is about to be broken.
When a young designer stumbles into the Other Side, she becomes implicated in a secret war to merge the human and Sidhe worlds… and falls in love with a Changeling cop who seems to be everything she wants in a man. If the warring worlds let them be together, that is.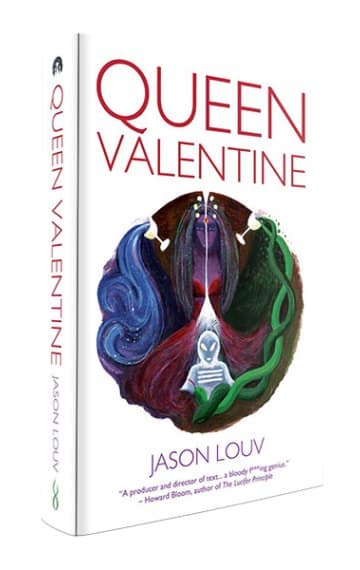 This is one of my favorite books I've done… and, of course, I've snuck in the 
real 
secrets of magick.
Here's what people are saying:
"…a top tier talent who can really tell a story. A unique fusion of Alan Moore and Neil Gaiman." – Brendan McCarthy, Mad Max: Fury Road
"Like Alice in Wonderland if Lewis Carroll had overdosed on the opposite of Prozac." – Marty Beckerman, author of The Heming Way