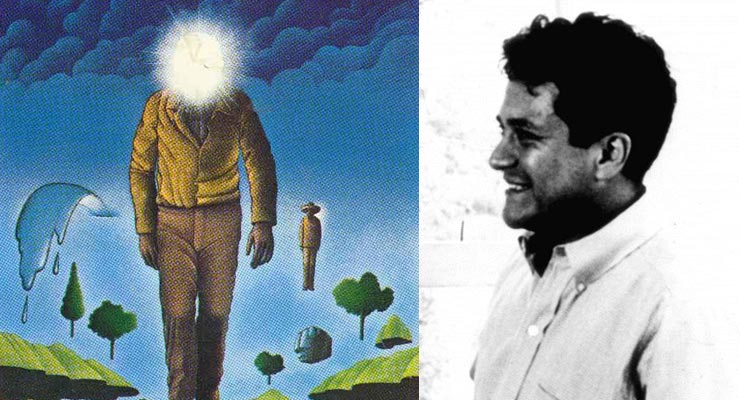 In the 1960s, the author Carlos Castaneda took America by storm with his stories of studying psychedelic sorcery under the Yaqui wizard Don Juan. Unfortunately, the stories turned out not to be true, and Castaneda quickly spiraled into cult leader territory.
Carlos Castaneda was one of the most celebrated authors of the 1960s—his tales of psychedelic initiation at the hands of the probably at least partially fictional shaman Don Juan inspired a generation of seekers, including numerous celebrities.
Arriving on the scene just as the youth of America were discovering drugs, and into a marketplace that was largely devoid of any real information on shamanism or consciousness exploration, Castaneda's books cleaned up.
Over a successive series of new tales, Castaneda described his initiation into what he called sorcery, the ability to alter awareness at will, and to live fearlessly by cutting all ties to the world. He regaled his readers with increasingly bizarre stories of energetic parasites that blanket the earth, trips into other realms and even stranger forays into high weirdness.
Carlos Castaneda's ideas remain unique, standing out as completely "other" in today's "Mind/Body/Spirit" marketplace of recycled ideas.
However, for those who knew Castaneda personally, and strove to join his inner circle of devoted female acolytes, the "Separate Reality" they had entered could be a very dark one indeed. Amy Wallace's book Sorcerer's Apprentice is a harrowing recounting of her time under Castaneda's influence (and a great read, as well).
The book recounts how a highly educated member of a prominent literary family could get sucked into the hallucinatory web of a personality cult, and stands as an important testament (one of many) to the dangers faced on the road to higher consciousness.
RELATED: The 7 Biggest Mistakes People Make When Learning Magick
Below, Amy Wallace is interviewed about the book and her experiences.
From the Examiner:
One night, my parents returned from a dinner party thrown by my dad's agent, who was also Carlos' agent. They were excited and enthusiastic, and my dad said, "We just met Carlos Castaneda! He's fantastic – you have to meet him!" I was 15, and on a break from my New England hippie boarding school. I was never scared to meet famous people, they were part of the landscape. When Irving met John Lennon, Lennon was shaking with excitement. Yoko had grabbed him by the sleeve and said, "Look, John, it's your favorite author, Irving Wallace!" (His favorite book was The Man, about a black man becoming president. Oh, if he had lived to see that dream come true!)
If a Lennon/Ono invitation had been forthcoming, I would have jumped at the chance. But Carlos Castaneda! He would grace the cover of Time magazine, lived in secrecy, and was too famous for me, too awe-inspiring.
I said, "No."
My father said something very unusual for him: "I insist"…
[…]
Never give your power away to someone else, who claims to have special knowledge. Its the worst mistake I ever made. This is not to say that Carlos' speeches and books do not contain some wisdom, they do indeed, but cults are evil, and I was in a cult. Still suffering from PTSD, nightmares, chills in the old neighborhood, etc. That this book has helped others so much means more than I can ever say.
RELATED: 3 Ways to Recognize Spiritual Charlatans and Fake Gurus