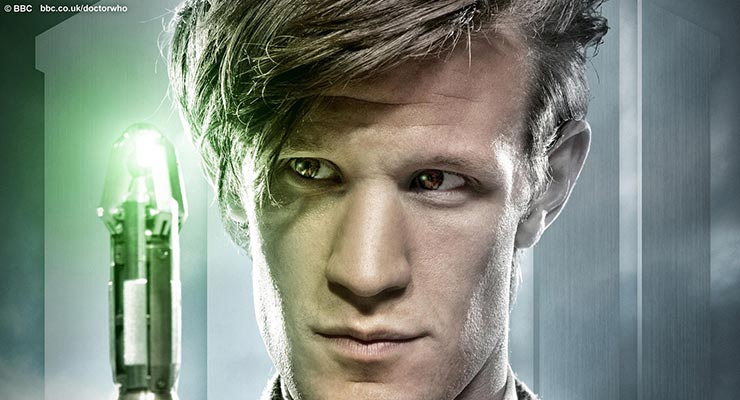 Is Doctor Who a Tulpa (a Tibetan Buddhist thought projection)… and were his creators practicing Tulpamancy, the practice of creating thoughtforms?
Tulpas turn up in our lives now and then, as John Constantine did for Alan Moore, and Superman did for Alvin Shwartz (thank you Neil Gaiman). Superman, Grant Morrison, Dan Raspler, and Frank Quitely did some truly great work together. Alexandra David-Néel had her fat friar thought-form follow along with her troupe in Tibet, until he got a little too cute to handle.Tulpas (the Tibetan phrase for, more or less, imaginary beings one imagines so hard that they become real) can be trouble!  Yet, for better or worse, the creation of Tulpas has also inspired a recent Internet subculture called "tulpamancy," in which the denizens of 4chan have been attempting to create their own Tulpas.
Vice recently did an expose on tulpamancy, here:
Tulpas remained the preserve of occultists until 2009, when the subject appeared on the discussion boards of 4chan. A few anonymous members started to experiment with creating tulpas. Things snowballed in 2012 when adult fans of My Little Pony: Friendship is Magic—known as "bronies" to anyone who's been near a computer for the past three years—caught on. They created a new forum on Reddit and crafted tulpas based on their favourite characters from the show.
RELATED: The Psychonaut Field Manual, a Cartoon Guide to Chaos Magick
Let's go back a few decades, however, and consider a natural candidate for tulpamancy: Doctor Who. Imagine the partnership that might emerge if he were let loose on Real Life. He loves Earth and her people (he's proven that time and time again), he always comes back, he usually finds non-violent solutions to big problems, and even when he's very grumpy he is also very charming.
This fictional person is an alpha node of 20th Century weird—he's put everyone from paleolithic chieftains to Winston Churchill within two degrees of separation. And the date of The Doctor's very first appearance on television? November 23, 1963. The day after JFK was assassinated in Dallas. The writers of the series actually weaponized their fiction in a 1988 attempt to overthrow Margaret Thatcher's government. Of course Doctor Who was cancelled a year before Thatcher resigned, and another Tory followed her into the job, so it wasn't a perfect win.
RELATED: Here's a Comic Book Guide to the Bardo, the Tibetan Buddhist Afterlife
But the guy has the chops, clearly. Anybody want to meet him? And if we did, would it really be him?
[is_visitor]Learn how to create tulpas and other magick tricks in our free guide to Chaos Magick.[/is_visitor][is_lead]Learn how to create tulpas and other magick tricks at Magick.Me, our school for chaos magick.[/is_lead][is_customer]Learn how to create tulpas and other magick tricks at Magick.Me, our school for chaos magick.[/is_customer][is_subscriber]Learn how to create tulpas and other magick tricks at Magick.Me, our school for chaos magick.[/is_subscriber]