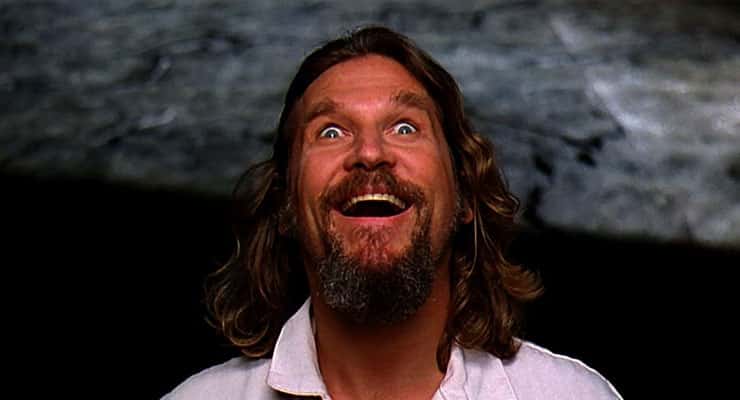 Somebody actually mapped every scene from The Big Lebowski onto the Kabbalistic Tree of Life. No words.
An individual named "Rev. Marek Bazgrzacki" (posting here) has not only assembled a massive, 156-section paper on the links between the Kabbalah, Tarot, Buddhism and the Big Lebowski… he's also assembled a gigantic Tree of Life diagram in which every Sephiroth and Path is represented by a character or scene from the film.
You can see it below: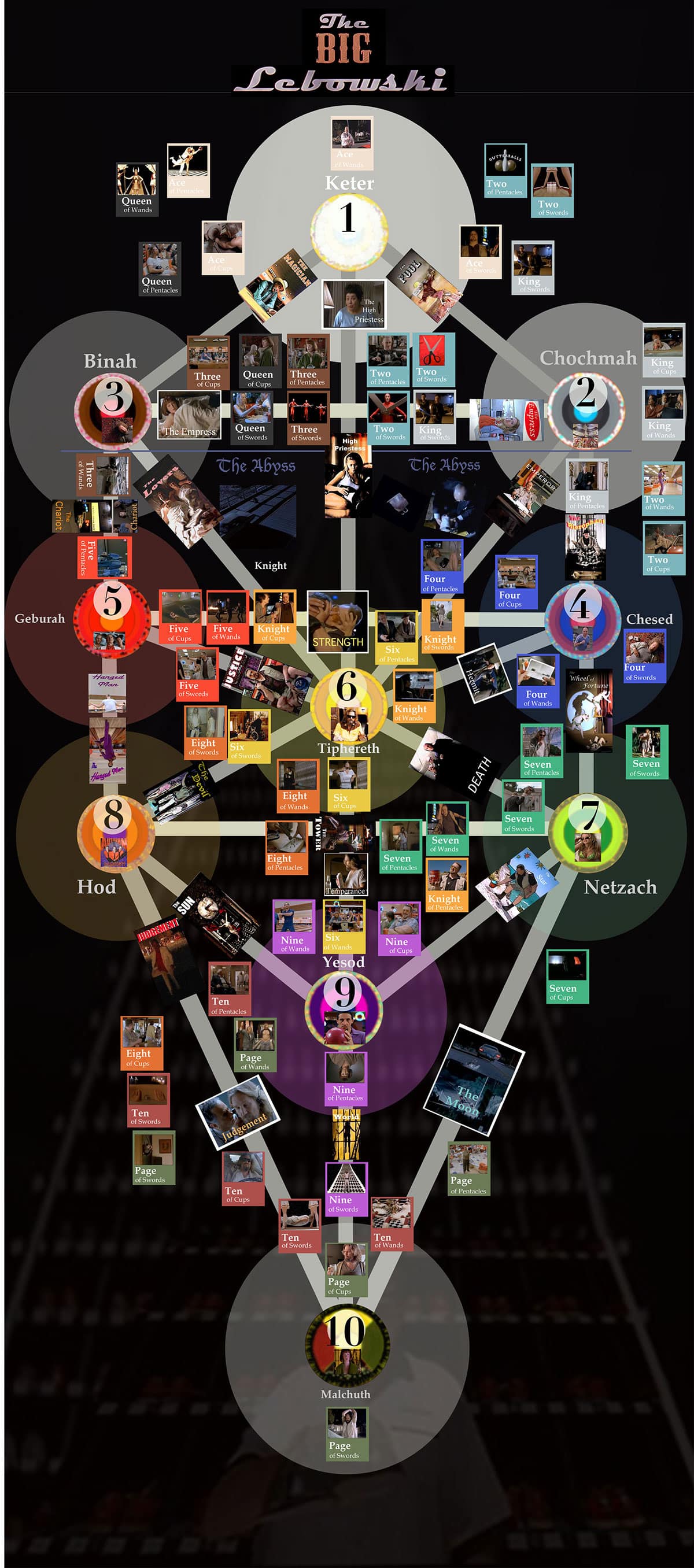 (Diagram by Rev. Marek Bazgrzacki—see his site here. Header image from The Big Lebowski, © Universal Pictures—buy The Big Lebowski on Blu-Ray here!)
If you're at a loss as to what all the Tarot positions and attributions mean, take a look at our online Master the Tarot Course!