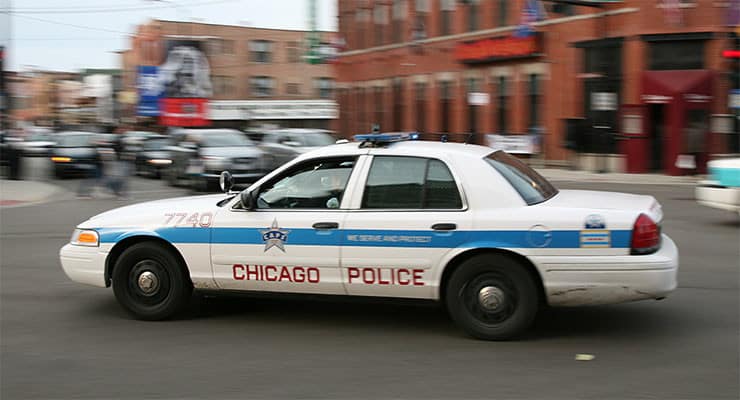 Welcome to Prison State America, Black Sites Included
It was only so long before the Guantanamo disease—the United States' willingness to operate black sites and torture facilities around the world—infected the host.
The Chicago PD currently operates a secret interrogation compound in "Homan Square," a warehouse on the west side of Chicago, where special police units "disappear" individuals (including protestors). Lawyers are already comparing Holman Square to CIA black sites.
According the the Guardian, practices at the site include:
Keeping arrestees out of official booking databases.
Beating by police, resulting in head wounds.
Shackling for prolonged periods.
Denying attorneys access to the "secure" facility.
Holding people without legal counsel for between 12 and 24 hours, including people as young as 15.
At least one individual was allegedly found dead in a Holman cell after harsh interrogation.
Reaction to the black sites, which were revealed on Tuesday, has been swift. According to another Guardian report, the US Department of Justice and Chicago mayor (and former Obama chief of staff) Rahm Emanuel are currently under heavy pressure to investigate Homan Square.
For those playing the "keeping track of American fascism" home game, here's where we're at:
The NSA monitors and stores all electronic communications in the US. According to Glenn Greenwald, as shown dramatically in the now Oscar-winning film Citizenfour, 1.2 million Americans are currently on some stage of the NSA's watch list, responsibility for which allegedly goes all the way back to Obama.
Language currently in the NDAA (and approved by Obama) allows for indefinite detention of American citizens without cause.
The police have been militarized nationwide, and deployed with military force in Watertown and Ferguson. (You can find out exactly what military gear your local police have here.)
At least one police department is now operating a secret domestic rendition site.
Looks like we're living in a free democracy. Yep, that's exactly what this looks like.
(Image via.)