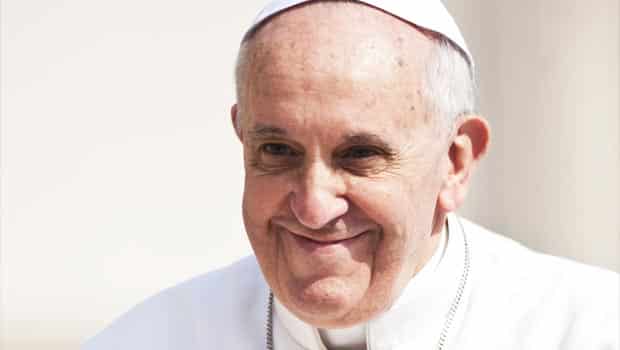 Cocaine-filled condoms mailed to the Vatican from South America. Clearly, that would be an ecumenical matter.
According to the Associated Press, a shipment of 12 ounces of cocaine, loaded into 14 condoms, were seized by German customs en route to the Vatican.
The drugs had been mailed from South America, and were bound for the Vatican post office, where any of the Vatican's 800 citizens could have picked it up… INCLUDING the Pope. Well, there's a 1/800 chance, at least.
Perhaps Pope Francis, aka Party Pope™, is even more liberal than he seems…?
Via AP:
The drug haul was unremarkable, but the destination raised eyebrows.
German customs officials intercepted a shipment of cocaine destined for the Vatican in January, weekly Bild am Sonntag reported Sunday.
Officers at Leipzig airport found 340 grams (12 ounces) of the drug packed into 14 condoms inside a shipment of cushions coming from South America, the paper, reported citing a German customs report. It said the package was simply addressed to the Vatican postal office, meaning any of the Catholic mini-state's 800 residents could have picked it up.
The paper reported that a subsequent sting operation arranged with Vatican police failed to nab the intended recipient. No one claimed the package, indicating that he or she was tipped off about the plan. The drugs would have a street value of several tens of thousands of euros.
More from Fox:
(Image via.)