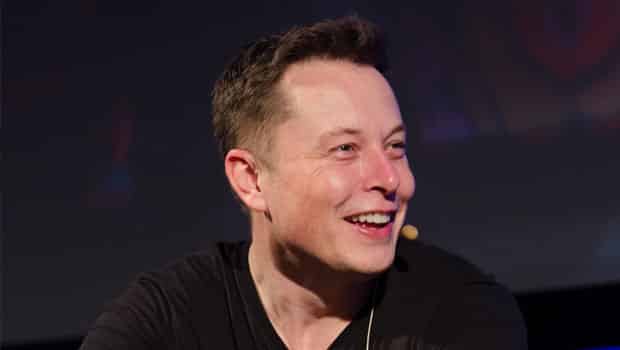 Elon Musk moves towards cheap solar production; wants humans on Mars in a decade; may be single-handedly making sure Terminators don't kill us all
Entepreneur Elon Musk made some bold strides—and statements—this week, starting with making a major leap towards manufacturing affordable photovoltaic solar (which could make a significant dent in the energy crisis) and also making some remarkable statements on Mars colonization and artificial intelligence (yes, including a bizarre Terminator reference). Read on for his three major moves this week:
1. Musk's firm SolarCity is making giant strides forward on mass adoption of solar power
On Tuesday, Musk announced that SolarCity would be acquiring the solar tech company Silevo, which produces photovoltaic solar technology cheap enough to actually make solar feasible on a mass scale.
In a surprisingly hopeful June 18 article for Rolling Stone, Al Gore identifies photovoltaic solar as a key technology for reversing humanity's climate death spiral:
"There is surprising—even shocking—good news: Our ability to convert sunshine into usable energy has become much cheaper far more rapidly than anyone had predicted. The cost of electricity from photovoltaic, or PV, solar cells is now equal to or less than the cost of electricity from other sources powering electric grids in at least 79 countries. By 2020—as the scale of deployments grows and the costs continue to decline—more than 80 percent of the world's people will live in regions where solar will be competitive with electricity from other sources." (Via)
Musk and Silevo are in talks with New York state to build a PV solar manufacturing plant—planned to be one of the largest solar plants in the world, with more plants in the pipeline.
Musk laid out the math on solar thusly:
"SolarCity was founded to accelerate mass adoption of sustainable energy. The sun, that highly convenient and free fusion reactor in the sky, radiates more energy to the Earth in a few hours than the entire human population consumes from all sources in a year.
"This means that solar panels, paired with batteries to enable power at night, can produce several orders of magnitude more electricity than is consumed by the entirety of human civilization…
"Even if the solar industry were only to generate 40 percent of the world's electricity with photovoltaics by 2040, that would mean installing more than 400 GW of solar capacity per year for the next 25 years.
"We absolutely believe that solar power can and will become the world's predominant source of energy within our lifetimes, but there are obviously a lot of panels that have to be manufactured and installed in order for that to happen. The plans we are announcing today, while substantial compared to current industry, are small in that context." (See more at Kuzweil.ai)
2. He wants to put people on Mars in 10 to 12 years—and build a self-sustaining city on Mars
Musk just publicly stated that he believes it's possible to put people on Mars by 2024 to 2026, and that the true goal would be to establish human settlement on the planet. However, his company SpaceX will be slowed down if the Dragon V2 isn't selected as the crew carrier for the International Space Station—and is also because a long-term goal like space migration is too longterm for most to take funding risks on. (The US government also has problems with the long-term planning required for space exploration, but largely because presidential term limits are so short, with space policy largely being rewritten by each successive administration.) (More here.)
3. He's Afraid of Terminators
In an interview with CNBC, Musk revealed that he invests in artificial intelligence companies in order to "keep an eye on what's going on with artificial intelligence." From the interview (full text here):
JB: That's amazing. But you did just invest in a company called Vicarious Artificial Intelligence. What is this company?
MUSK: Right. I was also an investor in DeepMind before Google acquired it and Vicarious. Mostly I sort of – it's not from the standpoint of actually trying to make any investment return. It's really, I like to just keep an eye on what's going on with artificial intelligence. I think there is potentially a dangerous outcome there and we need to –
KE: Dangerous? How so?
EM: Potentially, yes. I mean, there have been movies about this, you know, like "Terminator."
There it is: Elon Musk is the only person standing between us and the Terminators. Fund this man please!