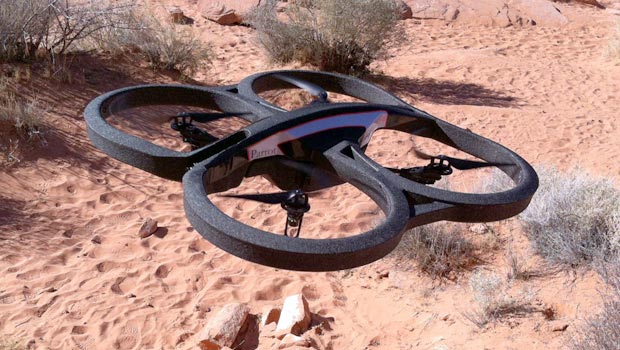 Get your own sleek, terrifying personal drone before every casual-murderer-wannabe on your block does
Drones: Awful, inhuman death-dealing devices… inescapable symbols for our historical moment… AND awesome toys coming to store near you!
While the Parrot AR.Drone is one of several personal drones currently available for sale (you can even get them behind the counter at Barnes & Noble in the US), several new models have been unveiled at this week's Consumer Electronics Show in Las Vegas, according to Phys.org:
Some of the flying objects being shown at this week's Consumer Electronics Show in Las Vegas include items that are for play, personal photography and other uses which could lead to a market for the products….
"We have civilian drones and now we have toy drones," Parrot's Nicolas Haftermeyer told AFP, describing the Parrot drone as a device designed for teenagers who enjoy a challenge of using a tablet to direct the device.
The devices are largely being marketed for killing hoboes photography.
Here's a few currently available: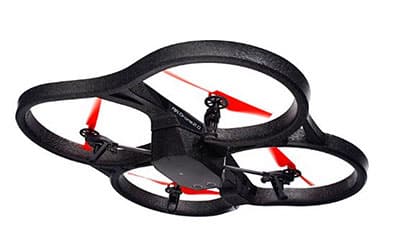 This right here is the high bar for personal drones. It takes 720p HD video—at 30 fps, through a 92 degree angle lens—that you can stream to YouTube with just the tap of a button. You can fly it for up to 36 minutes. You can run it off iOS or Android.  You can fly it up to 165 feet away. It comes with augmented reality games. Fuck, man—a Google Glass developer even hacked one of these to run off of Glass. These are so f-cuk-ing cool that you should definitely buy one right now and fly it around all over your neighborhood like the rest of the cool kids, so that when military drones actually start flying over civilian airspace nobody will bat an eye, because it will seem normal. Get it here.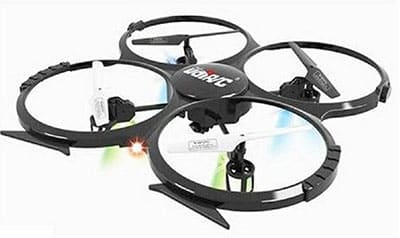 Mounted video camera, charges in 120 minutes for a 7-9 minute flight up to 30 meters away. Clearly not meant for taking pervy videos through people's shower windows. This could clearly not be used for that and was definitely made by responsible manufacturers. Then again, could probably be put to good use taking videos of police brutality or other power abuses when you don't want to get too close. Get it here.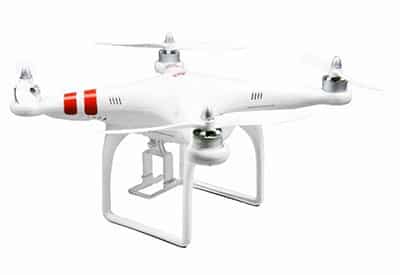 Uses GPS to compensate for wind, so you can easily use this to create your own personal re-enactments of that one time that Obama drone-killed a ton of women and children in an outdoor wedding convoy in Yemen. Fucking sweet. (Get it here.)
You can check out the rest of the drones available on Amazon here (and don't forget, Amazon will have its own drone delivery program soon, so you can actually have a drone delivered to you… by a drone. *DO NOT DO THIS WHILE HIGH,* you won't be able to handle how utterly bizarre this would be. More at Amazon: Yo dawg we heard you like drones so we put your drone in our drone so we can deliver you a drone with a drone