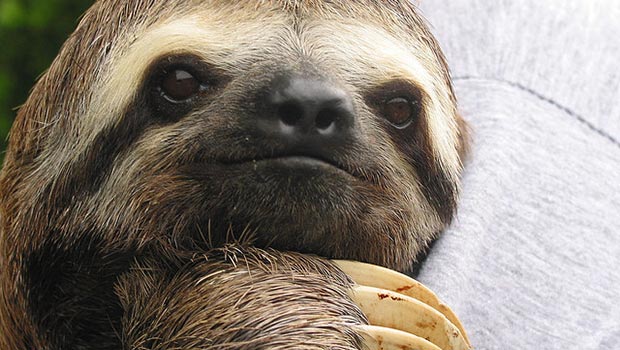 We just tragically lost the Western Black Rhino. Here's five more animals facing extinction – that can still be helped before it's too late
The world just learned of the loss of a majestic creature—the tragic extinction of Africa's Western Black Rhino was officially announced in November. Poaching, pollution, industry, and resource harvesting operations are threatening many species that thrived only decades ago. It's too late to save the Black Rhino from humanity's ravenous consumption, but these species still stand a chance of surviving into the next century.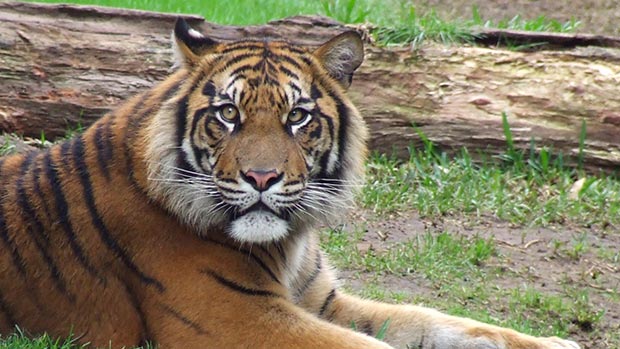 (Via Wikimedia Commons)
1. The Sumatran Tiger
Native to Indonesia, the population of Sumatran tigers thrived until the middle of the century, when deforestation, poaching, and expansion of roadways pushed their population into small reserves. As of today, International agricultural corporations have converted over 10% of the island's forest habitat into plantations.
In 2008, this tiger was identified as critically endangered, with less than 680 surviving in the wild. According to a survey from a global wildlife monitoring network, 78% of annual tiger deaths are caused by poachers. A recent plan to expand a large roadway through one of the few remaining stretches of forest is likely to push the Sumatran Tiger population into extinction.
(Via Wikimedia Commons)
2. Franklin's Bumblebee
The Franklin's Bumblebee inhabits a small region from Northern California to Southern Oregon. The population has been hit hard by disease and pesticides spread from commercial bee farms and loss of natural habitat from human activity. In the past, Franklin's Bumblebee was part of the vital pollination process for apples, berries, cantaloupes, alfalfa, and almonds.
There has been only one sighting of the Franklin's Bumblebee since 2006. While many fear it is too late, some suggest a small population of bees still survives. Franklin's Bumblebee, and other natural species of bees, can be protected through responsible agricultural practices and limiting pesticide use. Unfortunately, the agriculture industry has successfully manipulated scientific data to allow continued use of practices that threaten bee populations.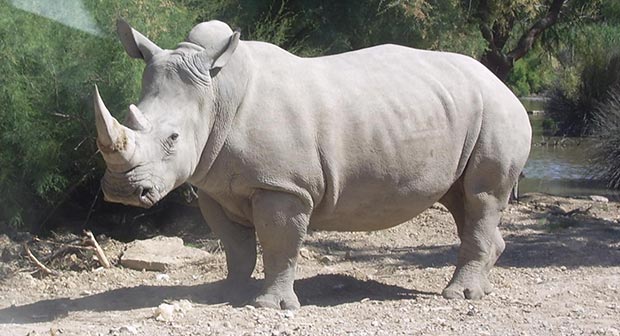 (Via Wikimedia Commons)
3. The Northern White Rhino
The Northern White Rhino once roamed much of sub-Saharan Africa. Today, however, they are virtually nonexistent in the wild. Like their Black Rhino cousins, the White Rhinos were wiped out by poachers, expanding industry, and loss of natural habitat. The remaining wild population, which is thought to be about four rhinos, resides in Garamba National Park in the Democratic Republic of Congo.
There are also four White Rhinos in the Ol Pejeta Conservancy in Kenya. They are under constant care by specialists and staff dedicated to their preservation. The wildlife conservation community is hopeful that the White Rhinos may be saved as the Rhinos have mated in the conservancy. Rhino gestation takes up to 18 months and it is very difficult to breed rhinos in captivity, so a successful birth would be an important step in the repopulation of the White Rhino.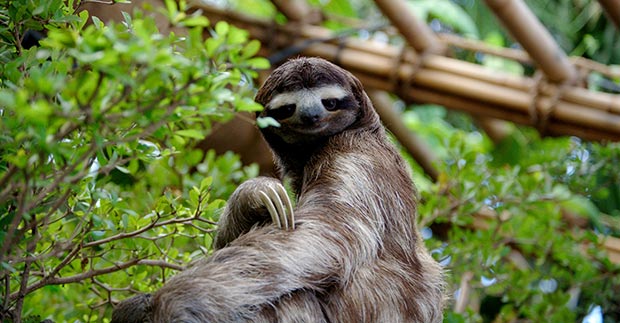 (Via Wikimedia Commons)
4. The Pygmy Three-Toed Sloth
Only 79 Pygmy Sloths remain on Panama's Isla Escudo de Veraguas. Though the island is technically a wildlife reserve and no humans live there, passing fishermen sometimes capture or poach sloths. There is an international market for any small, cute, rare animal, and the Pygmy Sloth is no exception. The Pygmy Sloth has no natural predators and the Isla Escudo has plenty of mangroves which the sloths eat, so their critical status is purely a result of human action.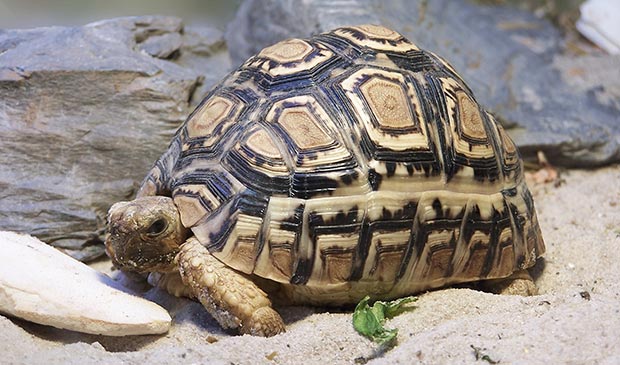 (Via Wikimedia Commons)
5. The Geometric Tortoise
The Geometric Tortoise suffered one of the most dramatic losses of habitat due to the spread of human activity. Nearly 97% of the fertile lowlands of South Africa that the tortoise once roamed have been converted to farms or homes. The tortoise is often poached for its meat, eggs, and ornate shell. The shells are commonly used to craft decorative items. Predators introduced by humans, including dogs and pigs, have also impacted tortoise populations. Today, only 2-300 remain. The government of South Africa has made some progress in creating protected space for the tortoise and restricting poaching, but the population remains critically threatened.
(Top image via)