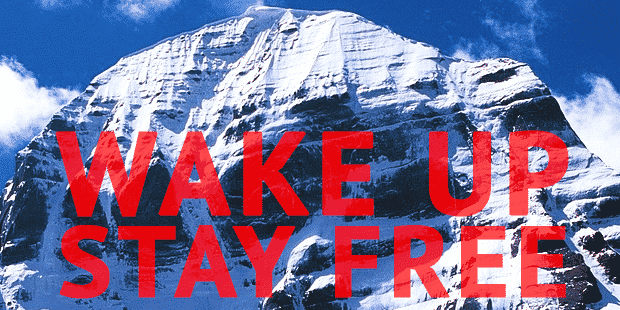 Ultraculture: Wake Up & Stay Free
About the Ultraculture Project
Ultraculture is an all-out, entrenched assault on consensus reality and the forces that seek to restrict freedom and consciousness. We are concerned with:
• Communicating techniques for self-liberation and consciousness alteration.
• Promoting liberty, freedom, health, happiness and alternative ways of living.
• Casting light on the corporate, governmental and media forces that seek to enslave or manipulate the masses.
Want to find out more? Start with our free eBook, The Apocalypse is Cancelled, and then join the conversation at our Facebook group and on Twitter. If you're interested in getting involved, find out how here.
(For advertisers: Please contact us at ultraculture –at– gmail –dot– com for sizes, packages and rates.)
STAFF
Editor-in-Chief
Jason Louv is the author of Monsanto vs. the World, Queen Valentine and editor of Thee Psychick Bible, Ultraculture Journal and Generation Hex. He has written for VICE/Motherboard, Esquire Online, h+, Acceler8or, Disinformation and co-founded the blog Dangerous Minds. He currently lives in Los Angeles. @jasonlouv
Staff Writers
Woody Evans is from Mississippi and lives just west of Al Awir, United Arab Emirates. He has written on technology, technoculture, and transhumanism for Boing Boing, Juked, Blip Magazine, Rain Taxi Review, American Libraries, and many others. His books and articles are widely used in Library and Information Science courses. @woodyevans
Amy Nicole is an animal rights and environmental activist who works to bring attention to the plight of our troubled planet. @thepeacepanther
Contributors
Hannah Haddix is an artist and world traveler and has played and toured with the band Psychic TV.
Kevin Gamble lives nestled in the Appalachian mountains of North Carolina, where he is working on his M.S. degree in Appropriate Technology, with a particular focus on sustainable water practices.
Daniel Appel's academic work in the developmental science laboratory of Temple University focuses on developmental neuroscience and philosophy of the mind. He lives outside of Philadelphia, PA.
Editorial Assistant
Spencer Salmon is a co-founder of Earth Pitch Records, examining creative spirituality through poetry, music and cultural deconstruction. @spencersalmon
Ultraculture and the Ultraculture symbol are © 2004-2014 Jason Louv. All content © 2012-14 by respective authors.